DIVYA IMPEX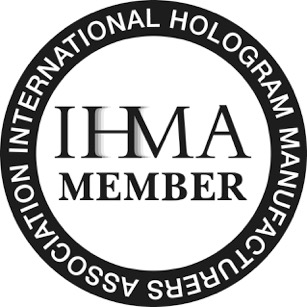 Address: #114 Pantharapalya Kengri Hobli, Mysore Road Nayandanhalli
City: Bangalore
ZIP Code: 560039
Country: India
Description:
Divya Impex helps protect more than 100,000 customers from counterfeit products everyday, while also securing and promoting brand identities. Governments in five countries trust Divya Impex with safeguarding sensitive documents from fraud and fakes.
We offer a wide range of security holograms, tax stamps and other holographic products, including in-house mastering technology that ensures that your holograms remain inimitable and you get the highest standards of protection.
Divya Impex also produces high quality labels of every kind. We work with the most advanced materials and machines to bring you industry-leading holographic products and security labels.
Our dedicated team of over 130 employees help us meet the demands of our clients from every sector, including automobiles, beverages, consumer goods, education, heavy machinery, information technology, manufacturing and pharmaceuticals to name a few.
Over the last 20 years of our operations, we have helped protect the reputation and quality of brands, big and small, and also work with a number of governments and state run entities, bringing the highest standards of security and secrecy.
We are always on the lookout for innovative opportunities and would love to expand our range of products and services. Get in touch with us if you have a specific need that you haven't seen in our catalogue. We accept the challenge to deliver on time and under budget.